By: AVG Technologies
OS
Cost

Lang.
Ver.

Size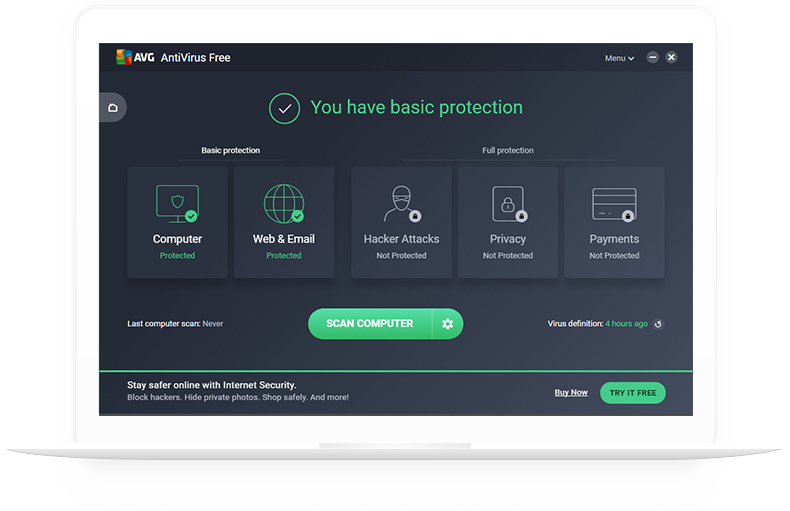 AVG Anti-Virus can search your entire computer for any viruses and spyware, or just even individual files, folders and archives. Even all media devices like CDs, DVDs, USB sticks, or other portable media can be scanned for viruses and malware.
This free version of AVG Antivirus is fully functional for private use, but it does come with some restrictions. You can not define your own tests, only one user can use AVG when installed, you will not get any support from AVG is something is happening, and also the firewall will only work when AVG is open.
But that's not enough restrictions… The free version does not protect against phishing, keylogger and hackers. If you want to see what the free version offers in comparison to the paid version, you should visit AVG's website.

| | |
| --- | --- |
| OS | Windows |
| Release | 1991 |
| Dev. | AVG Technologies |